South Korean actress Lee Yo Won will take part in a Ho Chi Minh City concert tiled "Love and friendship," held to celebrate the 18th anniversary of the establishment of diplomatic relations between South Korea and Vietnam.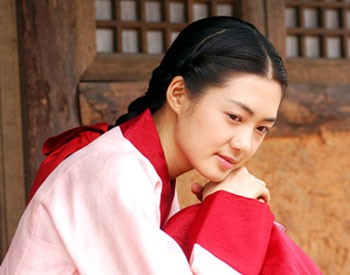 South Korean actress Lee Yo Won
The show will take place at the Lan Anh music venue in District 10 on March 22.
Joining Ms. Won onstage will be Korean violinist Park Eun Joo, singer Yang Yi Gu, the Yeca traditional music troupe; and Vietnamese singers including the Nam Dong Ke band, Minh Quan, and Doan Trang among others.
The concert will be broadcast live on Vietnam Television's VTV9 channel. It will also be shown in South Korea by KBS World TV.
Ms. Won will also meet with Vietnamese fans at Diamond Plaza in the city's District 1 before the performance on the same day
The Korean actress was first introduced to the public in 1997 and stared in KBS's TV series "Kkokji" (Tough Guy's Love.)
After taking a hiatus from acting to get married abroad, the actress returned home in 2005 and rose to stardom once again in the TV series "Fashion 70's," which aired in Vietnam.
In addition to the "Love and friendship" concert, a host of other cultural exchange activities will be held in the city in honor of Vietnam and South Korea's friendly relationship.
A fine arts exhibition will take place featuring contemporary works by Korean painters Kim Kyung Han and Yoon Yang Sik; and Vietnamese artists Le Phi Hung, Dang Van long and Nguyen Trung Tin at the HCMC University of Fine Arts on March 18.
Other activities include an Ao dai (traditional Vietnamese tunic) fashion show at the Rex Hotel on March 21, and a display of different kinds of Korean kimchi (a dish of pickled cabbage) at the Rex Hotel March 21-22.