Well-known Korean actress Nam Sang Mi and her co-star Jang Hang-Seon will arrive in Ho Chi Minh City to promote their 2005 film "Never to Lose" on July 7.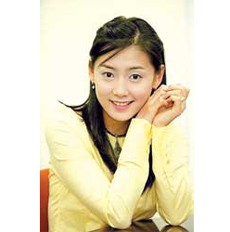 Korean actress Nam Sang Mi
The Korean movie stars will attend the Vietnamese premier of the film and meet their fans at the Diamond Cinema in the evening.

23-year-old Nam Sang Mi has become known as one of Korea's most beautiful rising actresses. She is famous for her roles in the films "She's on Duty", "Spy girl" and "Dead Friend" and has recently starred in the TV series "Sweet Spy".

At 60, Jang Hang Seon is one of Korea's veteran actors and is well loved for his outstanding performances in "Ghost House", "Mr. Gam's Victory", "The King and the Clown", and "Tell Me Something".

In "Never to Lose" Nam Sang Mi plays a traffic cop who joins the violent crimes team and dreams of becoming a detective. Meanwhile Jang Hang Seon plays a difficult but kind and talented officer.