The National Museum of Korea in Seoul has set up a special exhibition titled Viet Nam, Life & Culture in its Southeast Asia section.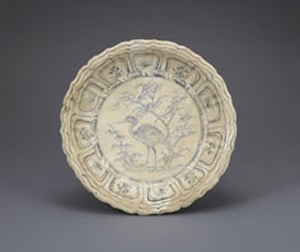 A artifact of Viet Nam on display in the National Museum of Korea
The exhibition's 148 artifacts reflect the handicrafts and culture of Viet Nam. They range from stone, glass, and agate jewelry made in the first and second century BCE, a bronze candlestick made in the first or second century, handmade costumes of ethnic minorities, and jewelry boxes inlayed with pearl made in the 20th century. 
The organizers expect the exhibition to give visitors an insight into Viet Nam's traditional arts and, thus, its cultures. 
The US$500 million museum contains 11,000 objects and is one of the six largest museums in the world.