A bevy of top singers from Korea will perform at the Kovina Friendship Concert in Ho Chi Minh City on July 3.The free concert at Phu Tho Stadium is being organized for the 15th anniversary of diplomatic relations between Viet Nam and Korea.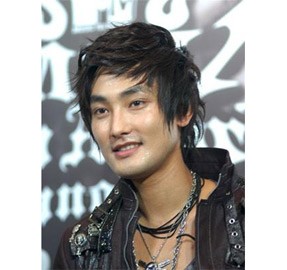 Korean pop star Kang Ta
Among the visiting celebrities will be Seo Ji Young, Chae Yeon, Kang Ta, Poppin Hyunjoon, Baek Ji Young, Yoon Hyung Yeol, Park Jung Ah, Par Jee Yung, Yung Pil Kyo and the band Paran.
They will share the limelight with the popular local acts Lam Truong and My Linh.
Kang Ta, who rose to prominence as the lead voice in the now-defunct boyzband H.O.T., is regarded as one of Korea's most outstanding singers.Early last year, Kangta collaborated with Vanness Wu of the Taiwanese group F4 and formed Kangta & Vanness. Their first single, Scandal, was a great success across Asia.
Away from pop music, Kangta is booked to star in several films including Magic Touch of Fate, Loveholic, and Love in the City 2.
The promoters of the July 3 concert, which will be broadcast live by Korea's SBS Television and repeated by HCMC Television, expect to see more than 6,000 people turn up.