Lam Dong Province has almost completed all preparations for the fifth Da Lat Flower Festival that will open on December 26.
Currently, streets in Da Lat City are being decorated with flowers and already giving a brilliantly colorful festive look.
Lam Dong Cultural Tourism Week will take place from December 27-31 to mark three important events that will include the 120th founding anniversary of Da Lat City, the fifth Da Lat Flower Festival and Central Highlands-Dalat National Tourism Year 2014.
The annual Da Lat Flower Festival is an important event that highlights the beauty of Da Lat flowers and promotes Da Lat flower growers.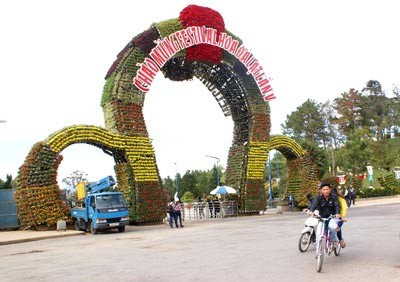 Flower gate at City Center (Photo:SGGP)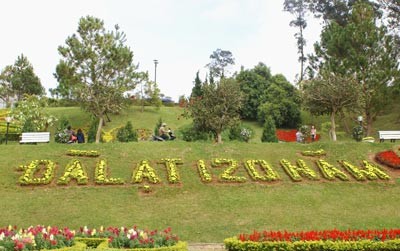 Flowers decorate City streets (Photo:SGGP)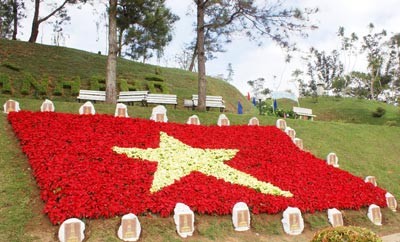 Thousand of flowers are planted in the park (Photo:SGGP)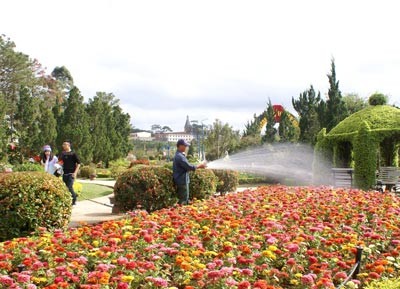 Flower Park (Photo:SGGP)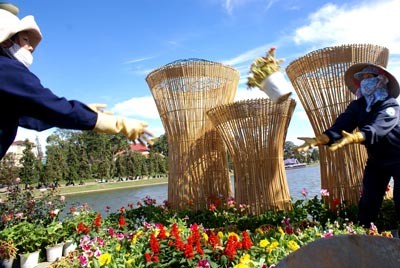 (Photo:SGGP)