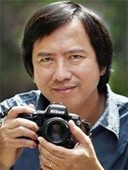 Photographer Le Hong Linh
Vietnamese photographer Le Hong Linh has dethroned Hong Kong's and Singapore's photographers by achieving 52 prizes for 129 black- and- white image accepts of the year (one accept is a photo which was exhibited or won a prize).
The Photographic Society of America (PSA) has just announced world's rankings of photographers in 2005 on its magazine - PSA Journal, published in May, 2006.
It is the first time a Vietnamese photographer is in the lead of the genre since 1975. In the top of 25 world's black -and -white photo making photographers there is still Vietnamese photographer Dao Tien Dat, who is ranked 14th with 49 accepts.
Le Hong Linh won 18 prizes at four contests in the US, India and Spain in the first months of 2006. He recently won a prize at the 73rd Wilmington International Photo Contest 2006 in the US. The contest attracted 2,728 works by 432 photographers of 33 countries.
All the four works he sent to the contest won prizes: one gold (The Number-Seven Time), one silver (Mother and children) and two honorary certificates (The Summer Day and Wave). Besides, Le Hong Linh won two other honorary certificates in the genre of color photo.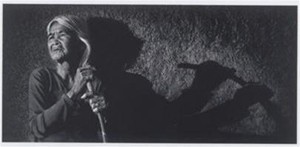 "The Time" N.7