Chau Doan Thanh Truc, the first-prize winner of the "Model Star 2010" contest, will now travel to China for the upcoming "Miss Beauty of the World" pageant.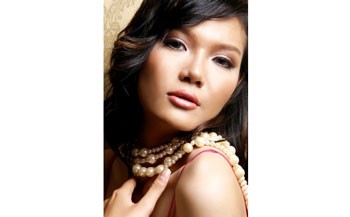 Model Chau Doan Thanh Truc
Truc, 21, a model for Professional Look (PL) Model Company in Ho Chi Minh City, is also a third-year student at the Hoa Sen (Lotus) University.
The 1.72-meter-tall beauty is best known for her bright smile.
During the upcoming pageant, she will wear gowns designed by Van Thanh Cong and ao dai (Vietnamese traditional dress) made by Thuan Viet.
Truc is now focusing on dance training and brushing up on her spoken English and communication skills ahead of her trip.
The "Miss Beauty of the World" pageant will take place from April 26 to May 11 in Zhangjiajie City in Hunan Province and QingDao City in Shandong Province with attendance of more than 60 women from around the world.