Vietnamese photographer Le Chau Dao has won a gold medal at the 21st Singapore Photo Art Exhibition for a picture titled "Look at 4."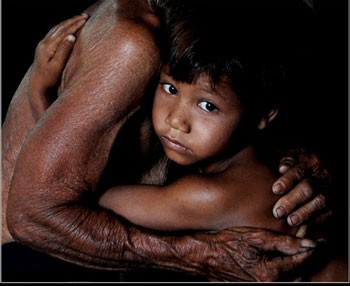 "Look at 4" by Le Chau Dao
The winning photo is from a series of four works taken in a village in the Highland province of Gia Lai in November 2008.
Mr. Dao, from the south-central coastal province of Phu Yen, earlier won a gold medal at the 7th International Salon of Pictorial Color Prints in Hong Kong for a picture titled "Look at" in August.
The international photo exhibition in Singapore is organized every two years by the Photo Art Association of Singapore (PAS), which was established in 1965 to promote photography as an art and improve the picture-taking standards of its members.
Dao's "Look at 4" is one of eight photos awarded gold medals at the Singapore event and among 208 pictures submitted by 102 photographers from 30 countries and territories around the world.