A logo design competition titled "Australia-Viet Nam then and now" has just been launched for all Vietnamese to celebrate the 35th anniversary of Diplomatic Relations between Australia and Viet Nam.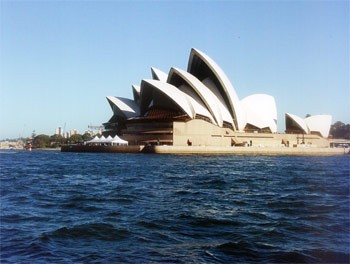 Sydney Opera House   (Photo:KK)
The organizers expect to receive a large number of creative entries showing the long-term and close relationship over the past 35 years between the two countries.
"The relationship between Australia and Viet Nam not only focuses on trade, education, and development assistance, but also on defence, security and law enforcement cooperation; immigration matters; sport, culture, and information; as well as sensitive areas such as regional security and human rights," said Australian Ambassador Bill Tweddell. 
"I hope the competition is an opportunity for people to reflect on the past relationship between Australia and Viet Nam, and look forward to a strong future," he added.
The first-prize winner will receive a medal with an engraving of the winning logo and VND10 million. The award presentation will take place on Australia Day, January 26, 2008, in Ha Noi and HCMC.

All entries must be sent to the Australian Embassy in Ha Noi or the Australian Consulate General in Ho Chi Minh City by November 30.

Related artcicles:
Australian City Sponsors Young Vietnamese Artists
Snapshots of Australia and Viet Nam