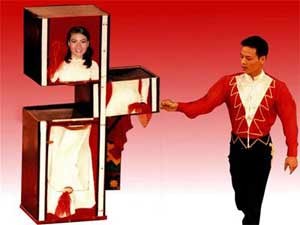 National magic festival will be held for the first time in Ha Noi on May 13-17.
More than 60 magicians from 20 circus troupes will take part in Viet Nam's first National Magic Festival to be held in Ha Noi on May 13-17.
"The festival will be a chance for artists to exchange their experiences and performing skills together as well as present interesting items to audience," said People's Artist Tam Chinh, chairman of the Viet Nam Circus Federation.
Special circus performances are expected to attract a large audience and will take place during the festival.
A presentation ceremony will be held on May 17.