The Beatels, the internationally acclaimed Beatles tribute band, are to perform in Vietnam in late May, a spokesperson for the promoter, AN5 Media, said on May 10.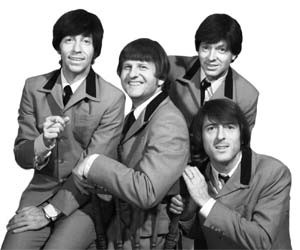 L-R: Steven Shipley - Marcus Phelan – Neil Rankin - Bruce Cole from The Beatels (Photo: Courtesy of AN5 Media)
The Australian band will play in Hanoi (May 29), Da Nang (May 30) and Ho Chi Minh City (May 31).
In Hanoi, the venue is Giang Vo Exhibition Center while the selected venues in Da Nang and Ho Chi Minh, respectively, are the Multi-arts Performing House and Lan Anh Music Club.
The Beatels are returning to Vietnam after fours year, performing songs voted for by fans, including Let it be, Yesterday, All You Need is Love, I Want to Hold Your Hand, Hey Jude and All My Loving.
They will perform a two-set show, featuring a 'Black & White' set (1962-1965) and a "Psychedelic' set (1966-1970), using authentic Beatles instruments and costumes appropriate to the times.
The Beatels will arrive in Noi Bai International Airport on May 26 and are willing to meet and have photos with or sign autographs for their fans.
The following day, the band will conduct charity activities organized by the AN5 Media in Hanoi.
The Beatels formed in 1996. They are: Bruce Coble (John Lennon), Steven Shipley (Paul McCartney), Marcus Phelan (George Harrison) and Neil Rankin (Ringo Starr). They have drawn accolades from around the world.
They have appeared live on TV around the world, including Australia, the U.K., Malaysia and Vietnam.