Former world heavyweight champion Mike Tyson and film stars from Hong Kong and Taiwan (China) will travel to Vietnam for joining "Girls 2" – a new film directed by Hong Kong director Barbara Wong Chun Chun.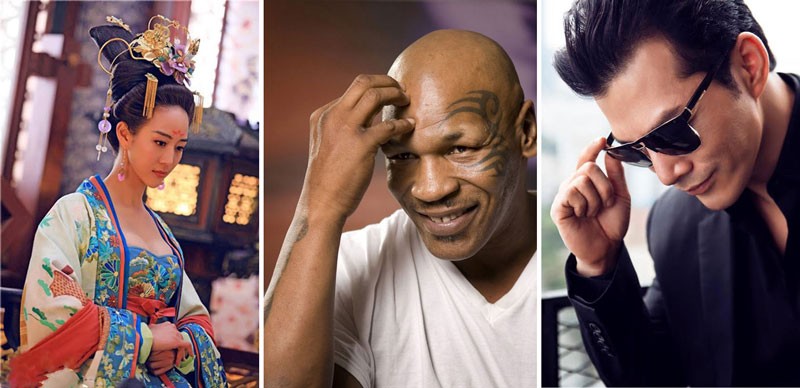 Actress Janine Chang, Mike Tyson and actor Tran Bao Son
The action-comedy movies is produced by actor Tran Bao Son who will play the main role in the film

Wong Chun Chun has been an actor, writer and director of many film projects, including "Women's Private Parts", "The Runaway Pistol", "Truth or Dare: 6th Floor Rear Flat" and "Protégé de la Rose Noire", "Six Strong Guys", "Escape From Hong Kong Islan, "Wonder Women" and among. She has also won a number of awards for "Breakup Club" and "Girls".

Actresses Janine Chang of Taiwan (China) and Fiona Sit from Hong Kong (China) arrived in Ho Chi Minh City in the early morning on July 7.

Meanwhile Mike Tyson, Hong Kong and Taiwanese stars, Li Wen Han and Ivy Chen will respectively come to Vietnam on July 12.
The movie will be filmed and is scheduled for release on Christmas Eve in Hong Kong and Asian markets before introducing at domestic theaters.