The runner-up of Vietnam's Next Top Model 2010 is in Singapore for the Asian Model Search contest from April 6 to 9.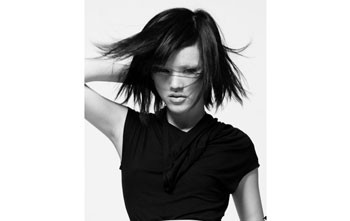 Model Tuyet Lan
The model will compete with Contestants from many countries such as Thailand, Philippines, Malaysia, China, Hong Kong (China), Taiwan (China), Japan, South Korea and India.

Tuyet Lan will take part in many activities, including the finale of the Orchard Fashion Runway Show on April 8 and a foreign press conference and photography session.

Vietnam's Next Top Model Huyen Trang will also attend as Guest of Honor.

Launched last year by Her World Singapore, the Asian Model Search will get the winner a US$ 10,000 cash prize as well as a chance to be trained as an international model.