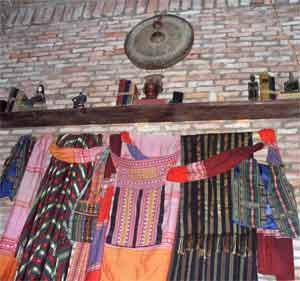 The publishing of ethnic minority epics can stimulate such cultural heritage preservation.(Photo:T.K)
By the end of 2007, the Social Science Publisher will introduce another collection of 61 epic narratives from the Central Highlands ethnic minorities.
The publishing is part of a project to research, collect, compile and preserve the treasure of Central Highlands ethnic narratives.
Beginning in 2001, the publisher has collected and issued a 1000-page collection of 14 ethnic narratives of the M'nong, Giarai, Bahnar and Cham ethnic groups.
The project is jointly carried out by the Viet Nam Institute of Social Sciences (VISS) and five central highlands provinces, including Kon Tum, Gia Lai, Dac Lac, Dac Nong and Lam Dong.