Deputy Prime Minister Vu Duc Dam has signed a decision for recognition of 14 unique national historical sites.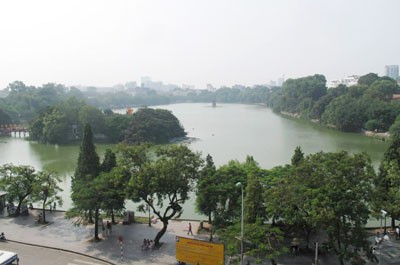 Hoan Kiem Lake in Hanoi
The relics are Truong Son-Ho Chi Minh Road; Hai Ba Trung Temple in Me Linh District in Hanoi; Hat Mon Temple historic relic in Phuc Tho District in Hanoi; Tran Dynasty historic relic in Dong Trieu District in Quang Ninh Province; Tran Hung Dao forest in Nguyen Binh District in Cao Bang Province; Ben Hai wharf and Hien Luong bridge in Vinh Linh and Gio Linh Districts in Quang Tri Province; Quang Tri ancient citadel and locations marking the incident of 81 days and nights in 1972 in Hai Lang and Trieu Phong Districts in Quang Tri Province; Chuong Thien victory site in Vi Thanh City and Long My District in Hau Giang Province; Phu Dong Temple architecture and historic site in Gia Lam District in Hanoi; Hoan Kiem lake and Ngoc Son Temple historic relics in Hoan Kiem District in Hanoi; Tay Dang Temple architecture site in Ba Vi District in Hanoi; But Thap Pagoda architecture site in Thuan Thanh Distric in Bac Ninh Province; Dau pagoda architecture site in Thuan Thanh District in Bac Ninh Province; and Cat Ba archipelago in Cat Hai District in Hai Phong.
Vietnam currently has a total of 48 unique national relics and Hanoi has the largest number of historical sites.