Bac Ha in the northern mountainous province of Lao Cai will hold a three-day festival of culture and entertainment starting on June 8 to promote the district's people and sights and advertise its economic and tourism potential.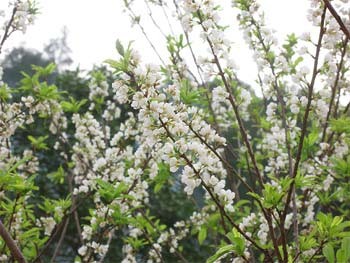 Plum blossom
The formal activities will include offering incense at Bac Ha Temple, music concerts and other stage shows, exhibitions and parades of ethnic costume, and sports competitions like horse racing and mountain climbing.

Situated 70 kilometers from the town of Lao Cai, Bac Ha is known for its bracing air, wild scenery, historical places, and diverse ethnic cultures.

The district is often called the "White Plateau" because of the many blossoming plum trees. It also has a reputation for fine wine made from corn grown on the steep hillsides.