Mrs. World 2009 Victoria Radochinskaya on November 25 paid a visit to her compatriots at the Russian Federation Consulate General in Ho Chi Minh City. During the meeting, she told Sai Gon Giai Phong that she was very impressed with Vietnam and its people.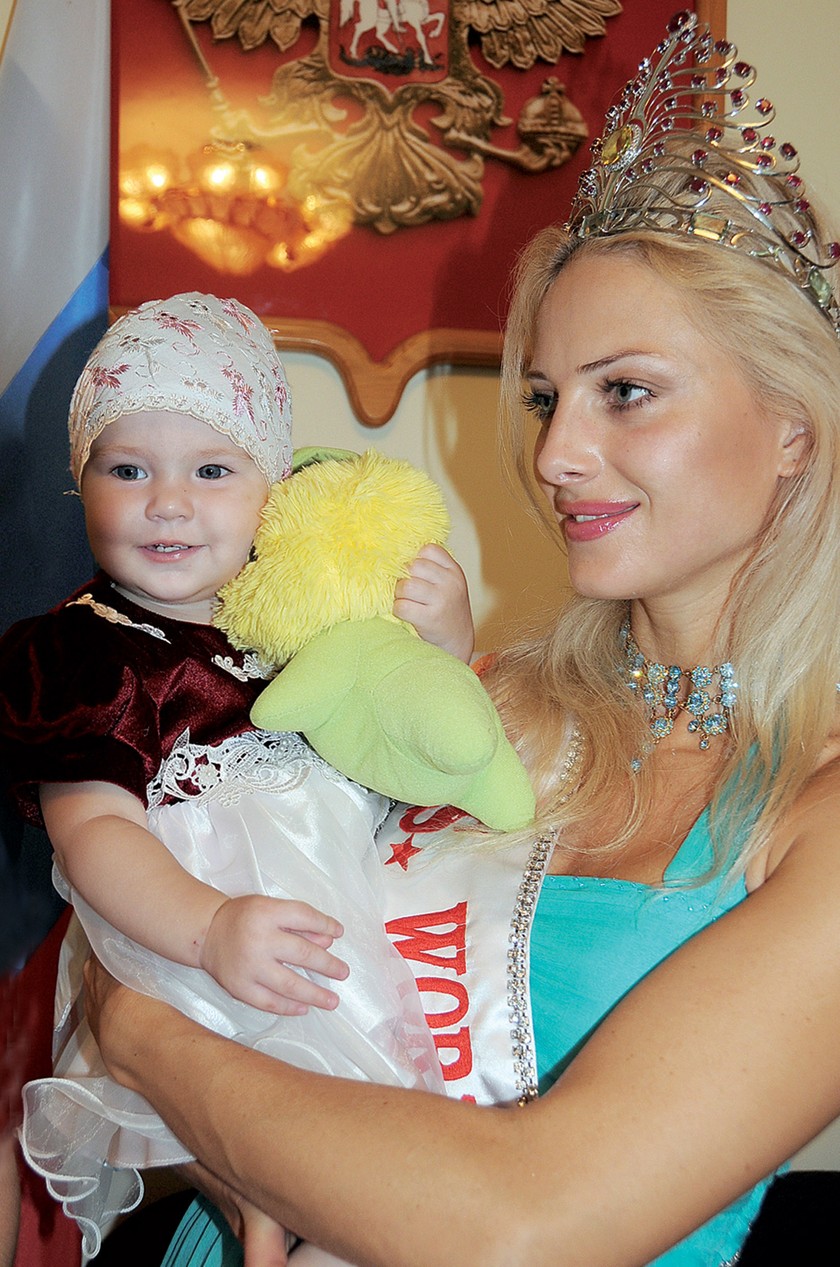 Mrs. World 2009 Victoria Radochinskaya holds a baby in her arms at the Russian Federation Consulate General in Ho Chi Minh City on November 25. (Photo: SGGP)
The 30-year-old former public relations director met with 20 Russian children and their parents in a small room at the consulate where she was showered with flowers and toys from the families.
A boy read a poem about a mother and child, which the pageant winner said made her miss her own young son back in Russia.
Speaking at the meeting, Russian Consul General Nikolai D. Ubushiev congratulated Radochinskaya on her recent win of the Mrs. World title in Vung Tau city and presented her with souvenirs.
Radochinskaya said that Vietnam is a wonderful country with many attractions and that Vietnamese people are very friendly. Everyone made her feel at home during her month-long stay here, she added.
Moreover, Vietnam organized a very successful Mrs. World 2009 Pageant, said Radochinskaya.
Vietnamese women are beautiful and intelligent, she said, adding that Vietnamese women in particular and Asian women in general sacrifice much for their families.
Radochinskaya said she doesn't think it's bad for women to want to be beautiful, however, natural beauty is better and women should develop their self-confidence.
Her husband was hesitant about the pageant at first, said Radochinskaya, but he soon changed his mind and supported her fully. Her son would call often to encourage her during her trip to Vietnam, she added.
If she ever has the chance to come back, Radochinskaya says she would bring along her family.
Asked about her daily schedule, Radochinskaya said that she starts working at 9 am and finishes at 6 pm. She spends the remainder of the day with her family.
By winning the Mrs. World title, Radochinskaya says she will now have the chance to help more poor people.

Related news: