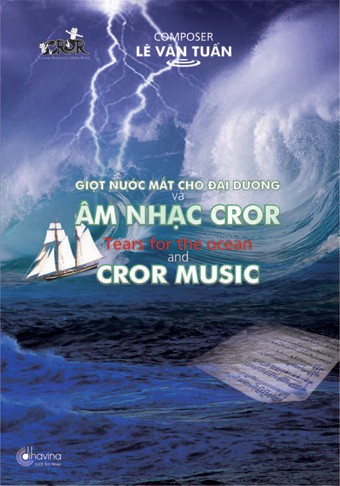 The "Tear for the Ocean and CROR Music" book is composed by Le Van Tuan composer.
A press conference was held in the Loging Restaurant in District 1 on January 19 to announce the entry of a music book composed by 48 year-old composer Le Van Tuan in the Vietnam Guinness Book of Records.
The music book naned "Tear for the Ocean and CROR Music" is 1.6 - meters high, 1.2 - meters wide, 0.28 - meters thick and weighs 250 kilograms. It is a compilation of classical, romantic, opera and rock (COROR) forms of music. The book also includes poems, drama, paintings and allegorical stories.
Among the eight symphonies in the album are also Late-coming Spring, Thatched Roof Home, Princess and Come Back to the Desolate Hamlet.
A ceremony to make the formal announcement will be held on January 27 when the Union of UNESCO Vietnam organizations will also introduce a new centre for culture and communication.