The perennial music composed for the animations of Japan's Studio Ghibli will come to audiences at concerts held on August 19 and 20 at the Rec Room venue.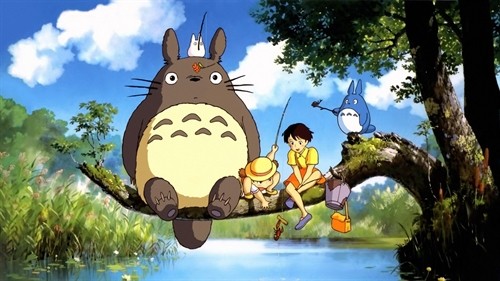 Enchanting music: Path of the Wind, the name of the concert and also the soundtrack of Studio Ghibli's animated film 'My Neighbour Totoro'. — Photo movieboozer.com
The music concert, entitled Path of the Wind, which features 19 soundtracks from globally recognised and award-winning animated films by Studio Ghibli, has now been covered and remixed with acoustic instruments, and will be performed by the Hà Nội Art Ensemble.
A list of songs to be performed at the concert include: Path of the Wind from My Neighbour Totoro, One Summer's Day and Waltz of Chihiro from Spirited Away, Opening Theme from Nausicaä of the Valley of the Wind, Setsuko and Seita from Grave of Fireflies, Ponyo on the Clif from Ponyo, Mononoke Princess Hime from Mononoke Princess, Merry-Go-Round of Life from Howl's Moving Castle, Become the Wind from The Cat Returns.
The Hà Nội Ensemble is a group of young artists and lecturers from the Việt Nam National Academy of Music, which was established in 2010. Members of the group have studied in Việt Nam and other prestigious conservatories of music around the world. They have won many reputable music awards, as well as participated in concerts, music festivals and cultural exchange programmes both domestically and internationally.
The Rec Room concert venue is located on the 20th floor of Hà Nội Creative City at 1 Lương Yên Street, Hai Bà Trưng District.
Tickets for the concert are VNĐ200,000 (US$9), and a 10 per cent discount is available for groups of six people. In addition to Rec Room, tickets will also be sold at Manzi Art Space, 14 Phan Huy Ích Street, Ba Đình District.