Though the Vietnamese music industry has not been very successful this last year it has still managed to stay in the news with public performances and competitions and plenty of celebrity scandals.
Almost all the music stars have a full calendar year.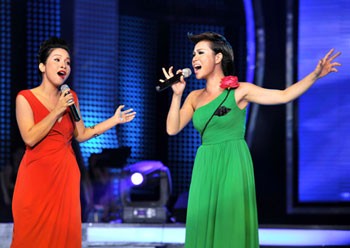 Singers My Linh (L) and Uyen Linh
Uyen Linh, Vietnam Idol 2010 was full of praise for the jury and of her fans during the reality TV singing competition. She has already received many invitations to take part in music performances and events. Because of the immense public pressure, she is careful in disclosing her future plans. She says that she will concentrate on learning music and improving her singing voice to become a better singer.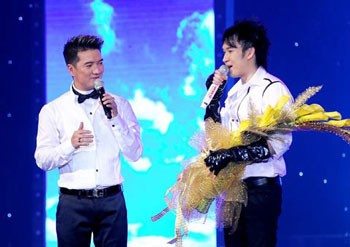 Singers Dam Vinh Hung (L) and Duong Trieu Vu
'King of Pop' Dam Vinh Hung plans to release a special album featuring his best songs together with singers Quang Dung, My Tam and Hong Ngoc. However the scandal that he is to have a baby from a surrogate mother this year is generating enough headlines and attracting media attention and fuelling gossip for all.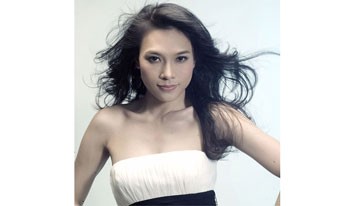 Singer My Tam
Pop star My Tam just kicked off the year with a special concert in Ho Chi Minh City on January 14 to celebrate her 10 year singing career. Later this year she plans to present her latest album featuring love songs by musician Quoc Bao and also a fashion collection of office wear, titled My Time. The singer will also offer scholarships to disadvantaged students in remote areas.
Meanwhile music lovers are awaiting Diva My Linh's acoustic album which is expected to hit the stores within months.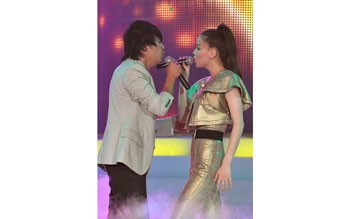 Singers Thanh Bui (L) and Ho Ngoc Ha
Ho Ngoc Ha, the hottest singer in the country today, will return to work within a few weeks after giving birth to a baby boy. She plans to release two or three albums and hold a concert by the end of the year.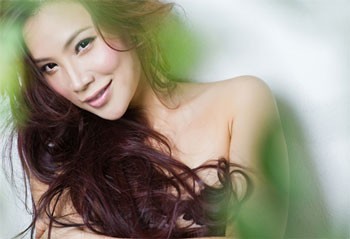 Singer Ho Quynh Huong
Ho Quynh Huong, a singer from the northern province of Quang Ninh, is preparing for her music show tiled "Colors of Ho Quynh Huong". She will be releasing a DVD featuring songs, photos and video clips of landscapes and tourist spots throughout the country to promote Vietnam's tourist potential.
Overseas Vietnamese singers Duong Trieu Vu and Thanh Bui have recently achieved much success at home. Vu will be presenting a live concert DVD, a VCD and an album of love songs early this year. Thanh Bui who was amongst the top 10 on Australian Idol (2008) will present his maiden Vietnamese album this March.