Musican Ca Le Thuan passed away at the age of 78 after suffering a stroke last November in Ho Chi Minh City on January 20.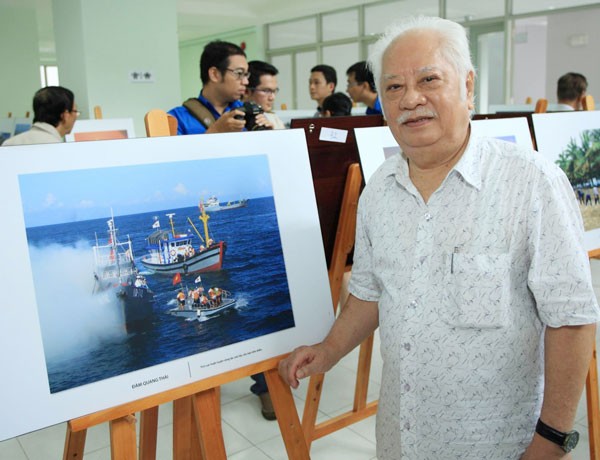 Musican Ca Le Thuan
Musican Ca Le Thuan was born in 1938 in the Mekong Delta province of Ben Tre. He received several prizes, such as the B Prize of the Liberation Association of Literature and Arts for South Vietnam im 1976, the A Prize by the Department of Music and Dance in 1980, the second prize of the Vietnam Musicians Association in 1998, the silver and gold medals at the 2001 Vietnam Drama Festival and others.

He regrouped to the North in 1954 and studied at Vietnam National Academy of Music (the former Hanoi National Conservatory of Music) in 1957.

He also studied at the Music Academy of Odessa in Russia in 1959 and 1972.

He was a member of the national assembly in 1987-1997. The musician was director of the Department of Culture and Information of Ho Chi Minh City in 1989 and director of HCM City Conservatory of Music since 1997.

Professor-Composer Ca Le Thuan was secretary general of Ho Chi Minh City's Musician Association since 2001.

The musician wrote many symphonies and chamber works, including Dang dung Vietnam (Vietnam's standing posture) in 1974, a Symphonic Ballad in 1999, Mat troi va niem tin (The sun and belief) in 2001, Concerto for piano and the orchestra in 1983, Bai ca Vietnam (Vietnam song) in 2001, Ngoc trai do (red pearl) in 1998, Luc Van Tien and Kieu Nguyet Nga in 2001 and more.