A retrospect of paintings by musician Trinh Cong Son, one of the most famous and beloved song writers of Viet Nam will be held in April to commemorate his 10th death anniversary.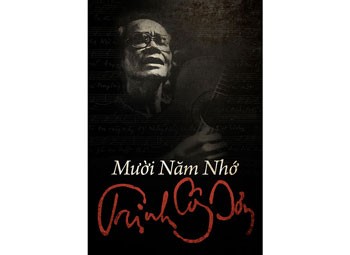 Musician Trinh Cong Son
Music lovers will have an exclusive opportunity to view an important side of the composer's voluminous art career.

Musician Trinh Cong Son had held several painting exhibitions along with other painters like Dinh Cuong, Do Quang Em, Trinh Cung and Buu Chi.
He also made many drawings to illustrate his music books and pencil portraits of his relatives and friends that were later published in newspapers.

Portrait painting was his forte and he did some works depicting his favourite women and people such as musicians Van Cao and art critic Thai Ba Van. He was excellent with colors and finer details in his work.

Painter Dinh Cuong said of him "Painting is a boundless dream for Trinh Cong Son. His painting space looks incomplete, but it shows purity and creativity."
Son once said, "Art teaches me borders of the finite and infinite. I also approach the boundlessness of a spiritual liberal dream in painting."
Many paintings by the musician have never been displayed before and many lie undocumented in private and public collections.
Hence, painting and music lovers are awaiting keenly to view the talented musician's works which are expected to be as expressive as his immortal love songs.