Pop singer My Linh has accepted an invitation to front up for the World Wildlife Fund's new online forum at http://www.connect2earth.org/.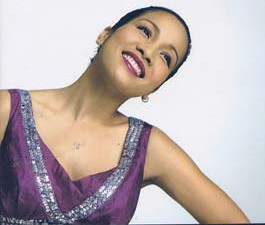 Pop singer My Linh
The Vietnamese star of the stage is one of five recently announced "ambassadors" who will launch the forum in their respective countries, the others being Cameroon football player Samuel Eto, Greek singer Elena Paparizou and two singers from Gabon and Zimbabwe. 
The website was launched on March 26 by the World Wildlife Fund and the International Union for the Conservation of Nature, and is for people aged 13 to 35 to have their say on the environment by uploading videos, pictures and comments. 
The site also allows them to rank other entries, discuss the issues that matter most to them, and share smart ideas from their own communities. Each month users will vote for a winner, who will be rewarded with a Nokia mobile phone. 
The overall winner, selected by a panel of prominent conservationists, will get the chance to participate in the IUCN World Conservation Congress in Barcelona this October and present his or her ideas directly to political, environmental and business leaders from around the world. 
In all the WWF has invited 61 celebrities, among them Brad Pitt, Scarlett Johansson, Leonardo di Caprio and Cameron Diaz, to be international ambassadors for the website.  
My Linh will support this initiative by encouraging Vietnamese youth to get involved in the forum and also in environmental and conservation activities generally.  
"We share the Earth as our common home. We need to do anything we can, even if it seems small, to protect this home, for ourselves and future generations," said My Linh, who is planning to install a solar panel atop her new house as an "environmentally friendly act".