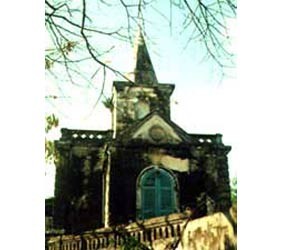 Dien Hai Citadel in the central city of Da Nang
Embellishing works of the historical citadel Dien Hai in the central city of Da Nang will be carried out in 2006 and 2007, recently announced the local authorities.
The Da Nang provincial People's Committee plans to spend nearly VND20 billion in two years to repair some damaged sites of the ancient historical citadel, which include the walls, bridges and roads.
Meanwhile, the gates and walkways of the citadel will be rebuilt and embellished with modern lighting systems alongside them.
The Dien Hai citadel was formerly known as Dien hai Fortress, which was built next to Da Nang's estuary in 1813 in the twelfth year of King Gia Long's reign.
According to many Vietnamese archaeologists, apart from Hue ancient capital, Dien Hai citadel is the unique military rampart in Central Viet Nam.