Seven attractions will be opened for operation in Suoi Tien Cultural Tourism Park before the Tet holidays.
The park has invested VND 170 billion into the projects, said Park Deputy Director Huynh Dong Tuan.
The new attractions are "Kingdom of Future Geniuses", "Castle of Magic", "UFO From a Strange Planet", "Turbo Rail", a suspended cable car, and a Buddhist statue.
The 20-meter-high statue stands on a 2,400-square-meter platform. The unique, gigantic sculpture cost VND 20 billion to construct.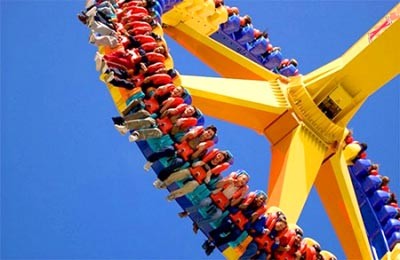 The park's attraction, "UFO from a strange planet"