Denmark's Ambassador to Viet Nam approved the establishment of a 2-million DKK foundation for minority culture in Vietnam with the operational time of 5 years.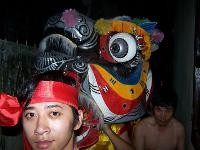 Traditional cultures are under pressure in modern Viet Nam
(photo: from www.ambhanoi.um.dk)
The purpose is to help minority artists and people to develop their traditional art values. It is part of Denmark government's commitment to the cultural cooperation program with Vietnam from 2006 to 2010.

For further information, visit the website:
www.ambhanoi.um.dk