Deputy Prime Minister Nguyen Thien Nhan January 7 asked the Nghe An People's Committee to review restoration and preservation plans for the Truong Bon relic zone in My Son Ward, Do Luong District, Nghe An Province.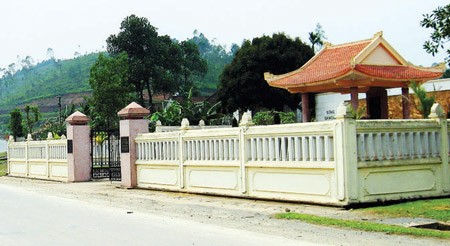 The site where 14 members of the Volunteer Youth Force were killed in a bomb attack at Truong Bon in 1968. (Photo: SGGP)
The Deputy PM also asked the province to prioritize the restoration of original relics in the area that have great historical value.
The Truong Bon relic zone is considered a holy site and symbol of revolutionary fighters.
Nearly 3,000 bombs were dropped in the area between June and October 1968 during the American War (1954-1975). It was highly dangerous then to use roads throughout Truong Bon to send soldiers from the North to the South for reinforcement.
During the war, a group of 14 members of the Volunteer Youth Force was established to fill bomb craters alongside roads and guide trucks through the danger zone. In the early morning of October 31, 1968, several soldiers were killed in a bomb attack while filling craters.