Fishermen in the northern province of Quang Ninh have found a 200-year-old cannon at the bottom of an old port.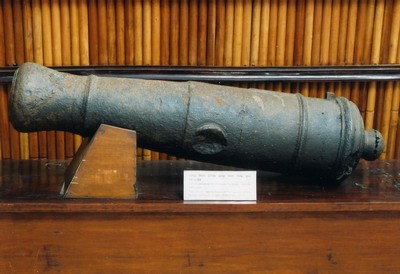 A kind of cannon was found in Viet Nam
Tran Trong Ha, director of the local museum where the cannon is now housed, says it had been lying in 30 meters of water at one time Van Don Commercial Port.

The 88-centimeter cannon weighs 70 kilograms and is modeled on a Spanish cannon of that time, according to experts from the Viet Nam History Museum.

Mr. Ha says two cannons and two other big guns were previously discovered in the area but this is the first time one has been retrieved from under the water.
His museum and the Viet Nam History Museum are preparing to explore the area further in the hope of finding more military artifacts from the past.