The tenth annual "Taste of the World" food festival is scheduled to take place at the September 23 Park in Ho Chi Minh City from December 3- 6, with the participation of more than 20 countries, reported Department of HCMC Tourism at a press conference yesterday.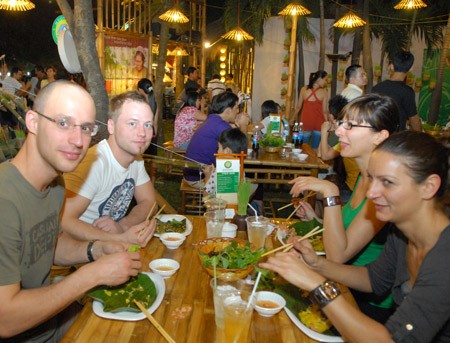 Crowded international visitors joined in the 2014 cuisine festival. (Photo: SGGP)

During three-day event, many activities featuring Vietnamese and international dishes will be also held such as culinary performance and instruction at the booths; introducing the culinary cultures of Vietnam and other countries in the world; "Chefs of five star hotels & restaurants" festival; talking with the winner of "Gold Spoon"; bartender performance and others.

World Federation Culture Collections (WFCC) will present the cooking instruction of traditional foods' South Korea at the event.

It is expected to welcome around 300, 000 visitors a the festival, an increase of 20- 30 percents compared to the same period last year.