Vietnamese American guitarist Nguyen Quang Binh returns home for a workshop titled "Music appreciation" and a performance at the WE lounge bar on June 18.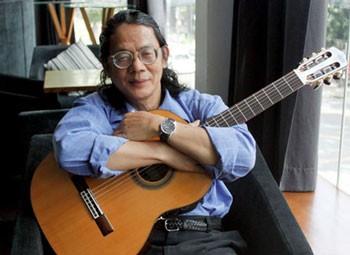 Vietnamese American guitarist Nguyen Quang Binh. (Photo: Vnexpress)
The guitarist will have an exchange with music lovers and talk about music and his experiences.
He will also perform classical works of Spain, Japan, Russia and Vietnam together with local guitarist Dung Dalat, singers Hong Nhung and Trong Bac.
Nguyen Quang Binh, settled in the US for 20 years, is a classical guitar teacher at the MECA (Multi-Cultural Education and Counseling through Arts) in Texas.
He recently organized about 30 workshops on similar themes in the US and received much support from audiences.