A painting exhibition marking the 77th birthday ad the 15th death anniversary of musician Trinh Cong Son opened in Hanoi on February 28.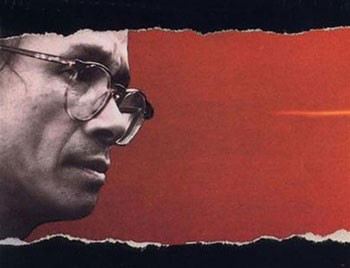 Musician Trinh Cong Son
The event is a dialogue between painting and music. It displays around 40 art works inspired by musician's songs by artists, Doan Hoang Lam, Lam Duc Manh, Hoang Thi Phuong Lien, poet Nguyen Quang Thieu, photographer Nguyen Huu Bao, Duong Minh Long and others.
There was also a concert featuring guitarist Pham Ky Nam and saxophonist Tuan Maxim on the opening day of the event.
The event aims to honor the great musician whose love songs have won the hearts of so many fans for generations.
The exhibition themed "Immense smoke in the sky" will be held in Hoi An ancient town on April 1.