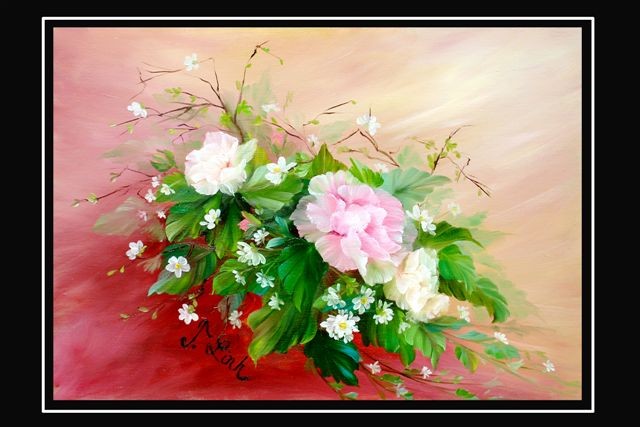 An oil Painting painted by Thuy Linh - photo: T.N
Seven former students of renowned artist Nguyen Thi Tam will exhibit their paintings at a show to be held later this month in Ho Chi Minh City to celebrate Teacher's Day, November 20.
"Walk Together", to be from November 15 to 23 at the HCMC Exhibition Center in Dist 1, will feature over 80 oil on silk works.
Ms. Tam told the media that she is proud of her students, describing their paintings as "very vivid and wonderful."
Ms Tam's students are Thuy Linh, Nhu Khoi, Huy Hoang, Tan Thanh, Huong Giang, Phi Long and Ngoc Diep.
Ms Tam was born in 1936 in Tien Giang and was a teacher at the HCMC Art University from 1972 to 1984.
The artist, whose favorite medium is oil on silk, has exhibited at many exhibitions in the country and abroad.
Now retired from teaching, she is the head of the HCMC Fine Art Association's Women Painters Club.