An exhibition of paintings and sculptures is being held at the Ho Chi Minh City Museum of Fine Arts.
The event titled "Beauty of Spring" displays 130 art works by painters and sculptors of the Mekong Art Club, such as Le Trieu Dien, Hong Linh, Luong Truong Tho, Kim Phien, Nguyen Sang, Thanh Nhan, Mai Ngoc, Thuy Van, Ngoc Suong, Huynh Phuoc, Nguyen Van Thuan, Nguyen Thi Lien and Bao Trung.
The exhibits present a diversified creativity by the artists in various mediums such as oils, lacquer, paper, pottery, stone and bronze.
The exhibition is on until January 15.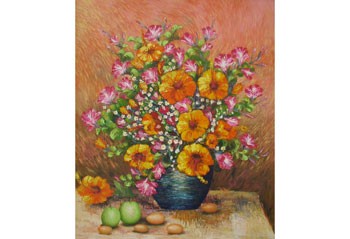 A still-life painting by Thuy Van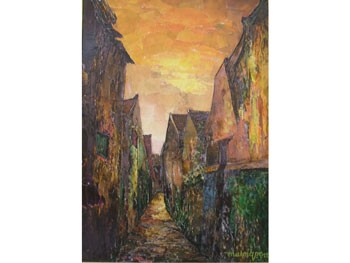 "Hoi An deserted ancient street" by Mai Ngoc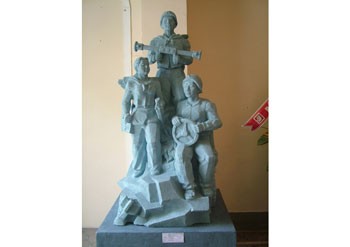 A statue of Truong Son soldiers by Nguyen Sang and Kim Thanh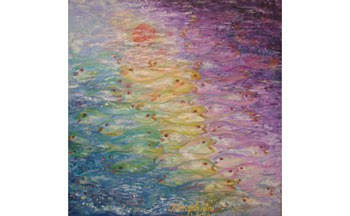 "Sea's gift" by Kim Phien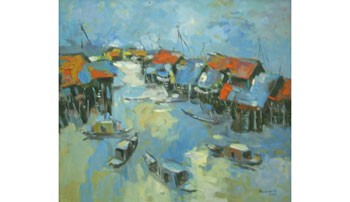 "Southern waterways" by Ngoc Suong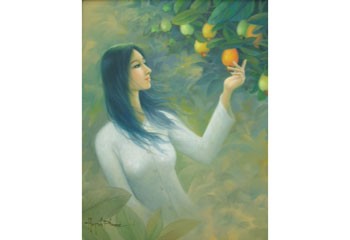 "Fruits in my homeland" by Huynh Phuoc