Pham Huong and Lan Khue received the prize in the category "Beauty" at the Her World Young Woman Achiever 2016 which was held in Ho Chi Minh City on August 17.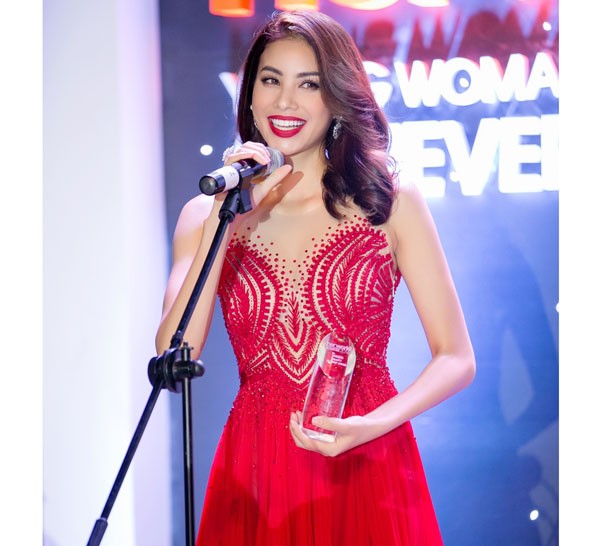 Pham Huong, Miss Universe Vietnam 2015
Huong won Reader's Choice while the Judges' Choice belonged to Khue.

The 8th annual event organized by the Her World magazine, targeted at outstanding women in their respective corporate fields aged 20 to 35 whose achievements in their working and public lives have made a mark on society.

The award includes categories, Fashion &Style, Health & Beauty, Music, Film and Business that went to respectively designers HellyTong and Le Ha; Singer Dong Nhi, musician Vu Cat Tuong; actress Miu Le, Luk Van and Thanh Nhan.
Model Lan Khue, 23, which is a German-major student of HCMC University of Social Sciences and Humanities, has been voted as one of the 2015 world's top 50 beautiful women by the Global Beauties website. She had also won the third prize in the Asian Supermodel contest in 2012 in China and the Golden Award for Vietnam Model in 2013 and was represent the country at Miss World 2015.
Pham Huong from the nothern city of Hai Phong, 24, crowned Miss Universe Vietnam 2015. Huong graduated from the University of Commerce with a marketing and sales degree. She is now a teacher at the Chi Minh City College of Cultural and Art.

The beauties are two of the three supermodel coaches of the Vietnamese version of American reality television modeling competition series, The Face that is being broadcast on VTV3 channel on every Saturday.