Two first prizes went to Thai Ba Hoat for the photo titled "Rules-Responsibility- Conscientious- Hospitality", and Tran Thanh Hai for the picture "Civilization- Politeness".

The organization board selected 70 photos and collections for an exhibition which will be opened for the public in walking street.
Launched 5 months ago, the contest received nearly 1,000 submissions of more than 90 authors. Artworks showing people's daily bad and good behaviors in the capital, and also aim to raise awareness among people of building good lifestyle.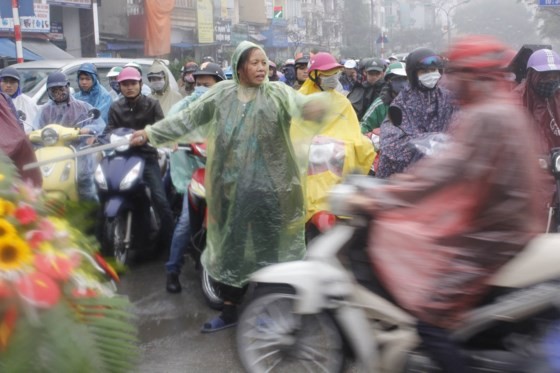 The 2nd winning-prize photo "Flower in daily life"