A photo exhibition titled "Hanoi- Soul of a land" featuring British diplomat John Ramsden 's pictures of the capital opened in Exhibition House at 29, Hang Bai Street in Hanoi on October 17.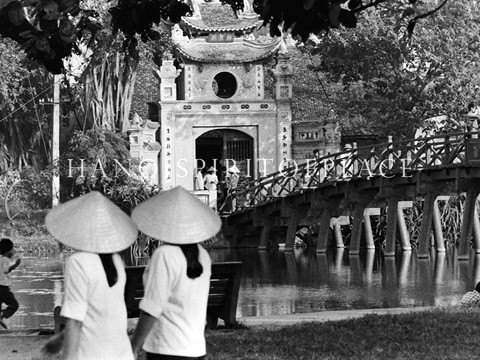 A photo on the display
The exhibition displays 100 photos taken in Hanoi in early 1980. The exhibits describe the beauty of the capital, the optimism and confident of the people of Hanoi in the postwar period.
They are presented to the public for the first time after 30 years since John Ramsden left Vietnam.
The event will run until October 27.
Another show themed "Hanoi: Spirit of Place" by the British diplomat was introduced in London in the UK in May.