A photography exhibition displaying 69 images by photojournalist Do Viet Dung titled 'Gui Tinh Theo Song' will open at HCMC Youth Cultural House in District 1 on September 22.
Do Viet Dung is a SGGP photojournalist. According to him he had a wonderful opportunity to take images of people on Spratly Islands on occasion of a 10 day visit by a delegation led by Mr. Nguyen Van Dua, Deputy standing secretary of the HCMC Party Committee, to the Spratly Islands.
Dung also took many photos expressing the emotions of the Party, government and people of Ho Chi Minh City towards people on the Islands.
The exhibition will take place from September 22-25.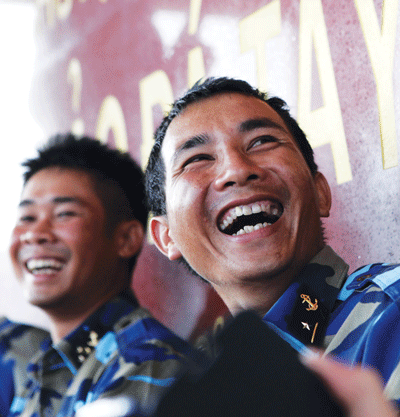 Happy faces of soldiers (Photo: Viet Dung)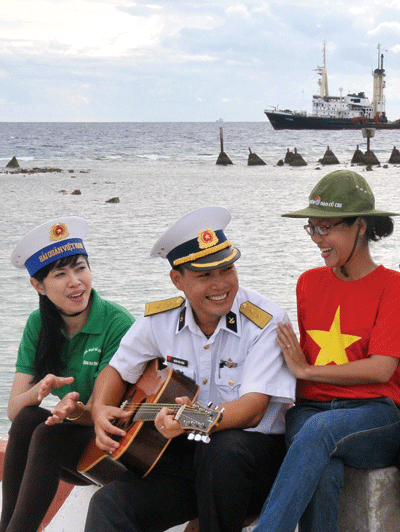 City youth chat with a soldier (Photo: Viet Dung)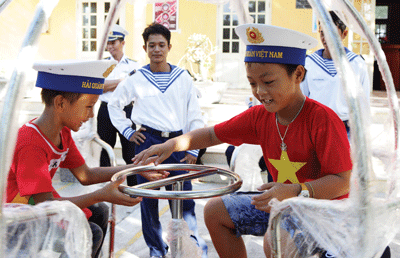 Children were happy to receive presents from the HCMC Union (Photo: Viet Dung)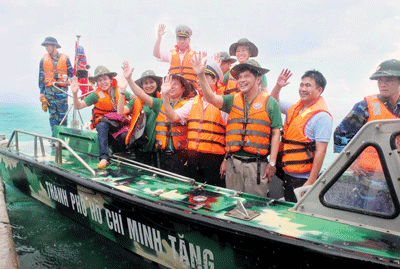 City delegation says goodbye to the people and soldiers on the Islands (Photo: Viet Dung)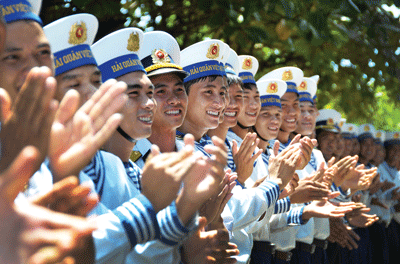 Soldiers welcome the City delegation to Spratly Islands (Photo: Viet Dung)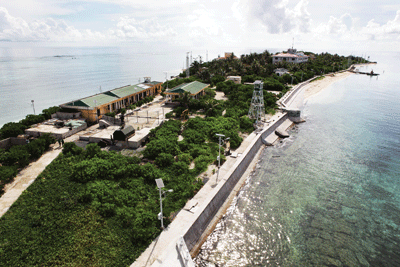 View of Nam Yet Islands (Namyit Islands)(Photo: Viet Dung)