Nearly 80 photos enclosed with lyrics about Vietnam during Vietnam War are on display at an exhibition entitled "To live and remember" which opened in Bratislava, Slovakia on October 6.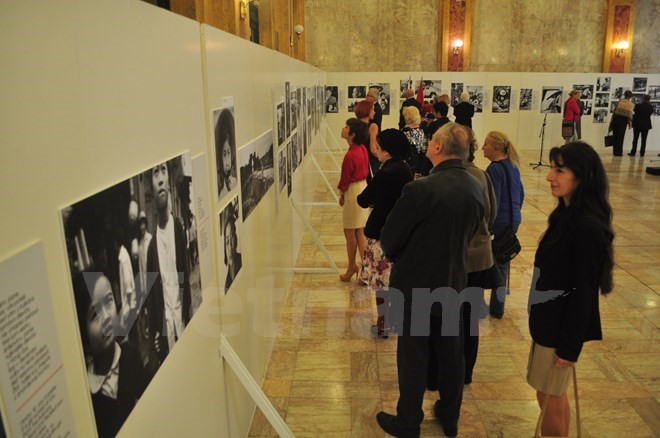 "To live and remember" exhibition opens in Bratislava, Slovakia (Source: Vietnamese Embassy in Slovakia)
The photos, taken by Slovakian war correspondent Miroslav Tuleja, brought authentic stories about the struggle of Vietnamese people and their optimism during the wartime in the 1970s.
Addressing the opening ceremony which drew the participation of about 200 officials and diplomats, Tuleja recalled the moments he witnessed the bravery and sacrifice of Vietnamese people during the war.
"To live and remember", coorganised by the Vietnamese Embassy in Bratislava, the host country's Ministry of Culture and the FPT Slovakia company, will run until October 21.
It is part of activities to celebrate the 70th anniversary of Vietnam's National Day, and the 65th anniversary of diplomatic ties between Vietnam and Slovakia.