An exhibit of the work of photographer and journalist Viet Van will be held at the Japanese Cultural Exchange Center in Ha Noi beginning Sept. 16.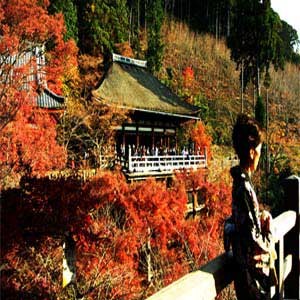 A photo by Viet Van will be displayed in the exhibition.
The exhibit, entitled "Color of the sun," features photos of the daily activities, land and people of Japan. They were taken during the photographer's trips to Tokyo, Saitama, Kyoto and Nara.
Photographer Viet Van, 37, is now a journalist of Lao Dong (Labor) Newspaper. He won a third prize and a C prize at the National Photo Contest in 2000 and 2005, the best prize of the Association of Asian Confederation of Credit Unions (ACCU) in 2000, special prizes of the Japan's Earth Vision in 2001 and 2002, and the first prize of the France's Cirad photo contest in 2004.
Viet Van has also organized individual exhibitions including Two hours one day, Religion and Life 1 & 2, To be or not to be.
The exhibit marks the 35th anniversary of Viet Nam-Japan diplomatic relations will last to October 10. The address is 27 Quang Trung Street.