World Publishing Company announced the release of a pictorial book titled 'Cham Cultural Heritage' in five languages, including Vietnamese, Latin, English, French and ancient Cham script.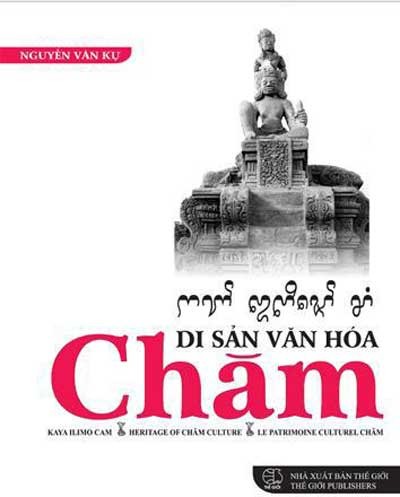 The book cover

The 168-page book by author Nguyen Van Ku features 175 photos, maps and drawings showing details of the ancient Cham towers located across the central province of Thua Thien-Hue all the way to the south central coastal province of Binh Thuan and the central highlands.

The book also highlights Cham sculptures from the 2nd to 16th century.
Another part of the book reveals the lifestyle, economic activities, cultural hobbies, religion and beliefs of the ancient Cham people, and also shows Cham people in modern times.
Author Nguyen Van Ku is known as a historian and archaeologist who spent many years making field trips and researching Cham relics. He worked in the Vietnam Academy of Social Sciences in the past before switching to photography. At present, he is a member of the International Arts Photographers Federation.