A popular children concert called 'Tuoi Than Tien' (Childhood-a fairy age) will return this summer and is expected to lure a large number of children after a long gap.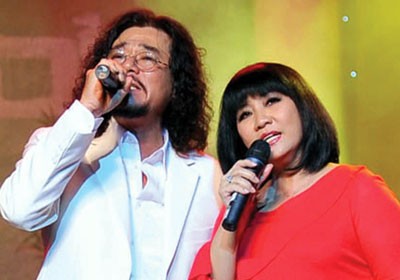 Singers Khac Trieu and Cam Van
Launched 20 years ago, the music show is an attractive, high quality and artistic program that has left a deep impression on children and parents.
The concert is a combination of traditional and modern, presents cartoon characters, favorite songs, and dances performed by famous singers such as Cam Van-Khac Trieu, Thanh Thao, Phuong Thanh, My Le, People's Artist Ngoc Giau, comedian Hoai Linh, dancer Thao Dung.
The content of the show focuses on imagination, creativity and humor, opening a useful playing field and leading children into another world of imagination.
The program will debut on June 16, and be presented twice a week on every Sunday during summer.