From September 10-12, Ho Chi Minh City will kick off the event themed 'Ho Chi Minh City Festival-Our House' in Van Thanh Tourist Site, aimed to popularize national and city's images as well as to attract the attention of foreign investors and overseas Vietnamese.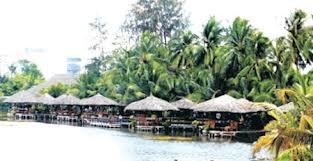 View of Van Thanh Tourist Site
The festival will take place over a period of three days in Van Thanh Tourist Site with attractive activities, including an exhibition on the economic achievements in the City, and display of images of the various key areas of the City.
Besides this, the festival will also introduce many cultural activities and the local cuisine to visitors. Especially at night, when there will be performances of popular folk music of Southern Vietnam and a display of traditional costumes. The event has participation of 25 countries and territories.