Preservation of the tradition of 'Gong' is facing serious challenges in the Central Highlands, said delegates at a conference in Da Lat City on January 25, which reviewed five years of a project to preserve and restore the traditional heritage values of Gong.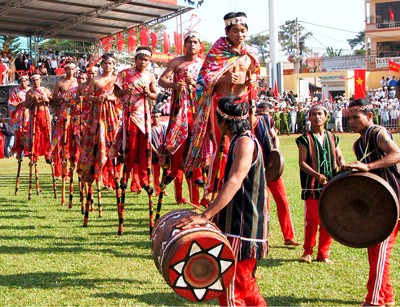 A gong performance in Gia Lai Province (Photo: SGGP)
The most serious concern is that the space to perform Gong has shrunk over the years. Many ceremonies and festivals using Gong have fallen into oblivion, while communal houses have been replaced with concrete houses.
Another problem is that the number of Gong performers have reduced as most young people are more interested in modern music than the ancient and traditional Gong culture.
Delegates at the conference suggested that authorized organs help revive and restore the traditional performing environment of Gong and support and preserve festivals and ceremonies using Gong.