The Young Publishing House yesterday kicked off an exchange program titled "Book and Scientists" with Professor Trinh Xuan Thuan at HCMC Book Street in district 1, HCMC on the occasion of his visit to Vietnam.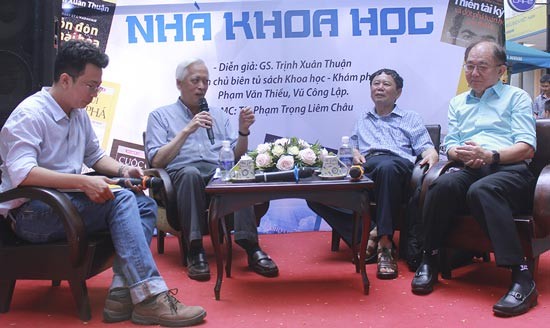 The exchange program between Prof. Trinh Xuan Than with the city's readers takes place at Book Street in Nguyen Van Binh Street, distict 1, HCMC (Photo:SGGP)
Journalist Vu Cong Lap; translator - physicist Pham Van Thieu also participated in the event.
Mr.Trinh Xuan Thuan is a Vietnamese American astrophysicist having many great contributions in galaxy research activities.
With attractive writing style, his science works have received good emotion and love of crowded domestic as well as international readers.
Mr. Trinh Xuan Thuan shared : "I wanna bring and share more and more beauties of infinite and immense universe to readers".
On the occasion, his famous works being in Bookshelf of Science and Discovery were re-printed by Young Publishing House.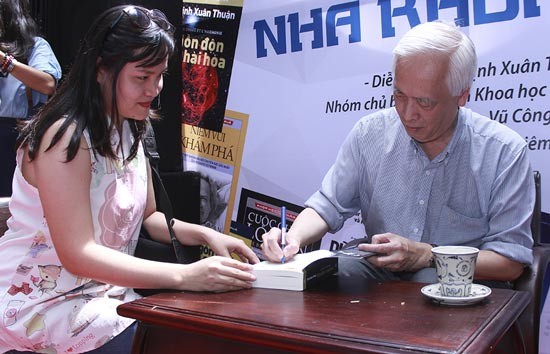 Vietnamese American astrophysicist Trinh Xuan Thuan (R) offers books to reader. (Photo:SGGP)