Kim Dong Publishing House has just brought out a pictorial book titled 'Tre Em Thoi Chien' (Children in War Time).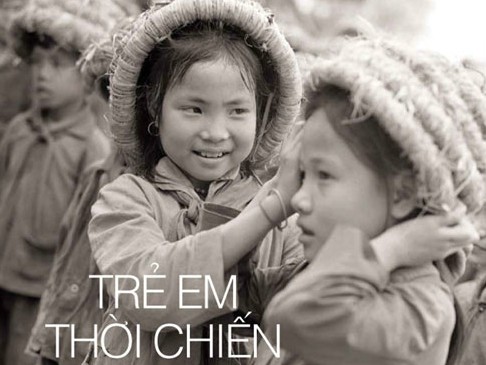 The cover of the book
The book has a collection of 100 photos taken by journalists from Vietnam News Agency (VNA), Thieu Nien Tien Phong (Young Pioneers) Newspapers and the Japan's Nihon Denpa News. The photos depict the life of children during war time.
The faces of children seen on the photos are very innocent and natural but sturdy, while adults around them are looking very resolute. These faces are the symbols of Vietnamese people and their strong will and tenacity.