Quang Nhat from the Mekong Delta Province of Tien Giang won the Vietnam Fashion Star 2013 contest, the Vietnamese version of the international reality TV fashion series that concluded in Ho Chi Minh City on December 21.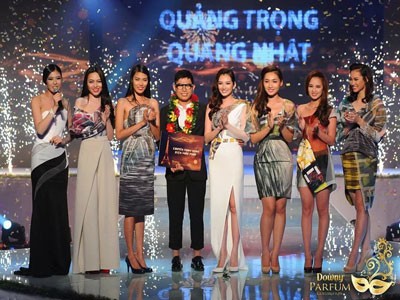 Quang Nhat wins the Vietnam Fashion Star 2013.

Nhat received a cash prize of VND500 million and a VND700 million contract.
Quang Nhat is studying graphic design at the Ho Chi Minh City University of Architecture. He won the first prize in a fashion design contest held by Muc Tim Teen Magazine and took part in a group of young designers in 2009.
Quang Nhat opened the final night with his collection 'I'm Quang Nhat' that was inspired from the living and colorful aspects of human values.
His competitors in the finale were Tang Thanh Cong and Ha Duy.
The result of the contest was based on 60 percent of jury votes that included French designer Francine Pairon and local designers Minh Hanh and Cong Tri. The other 40 percent votes came from investors.
The top three will have a chance to travel to France, Korea and Italy.

                             Quang Nhat's collection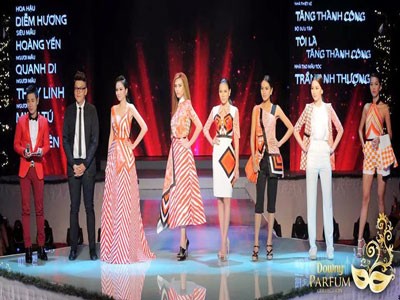 Tang Thanh Cong's collection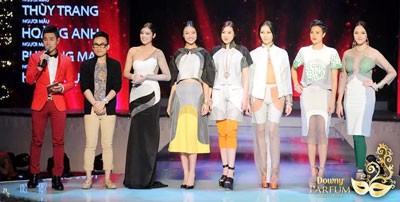 Ha Duy's collection