Ninh Thu An, from the the northern province of Quang Ninh, won the 2014 Do Re Mi Children Singing Contest which ended in Hanoi on September 21.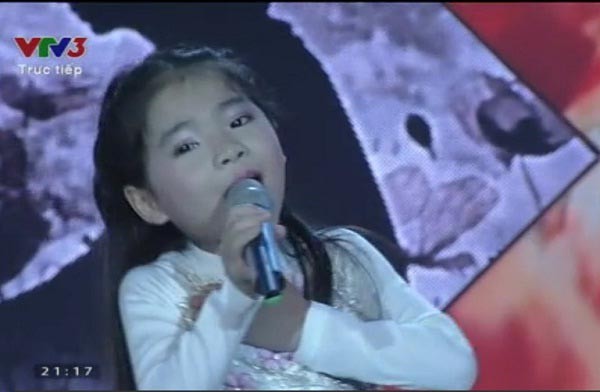 Ninh Thu An
At the final night of the competition, the little girl impressed the jury as well as viewers with her confident performances of two songs "Loi me hat" (mother's lullaby) and "Tomorrow".

The jury also awarded titles "Most promising", "Best performance", "Highest voting" and "Lovely face" repetitively to Tuan Ngoc, Trang Thu, Bao Ngoc and Nguyen Kim Quynh Dan.
Do Re Mi, an annual singing contest for children from years 4-8, is held by the national Vietnam Television Station. The competition attracts thousands of children from across the nation.