The story of the Vietnamese settlement of the southland was retold with grandeur and spectacle in "Hanh Trinh Mo Coi", a performance of drama, song and dance that took over the Hue Festival on June 10.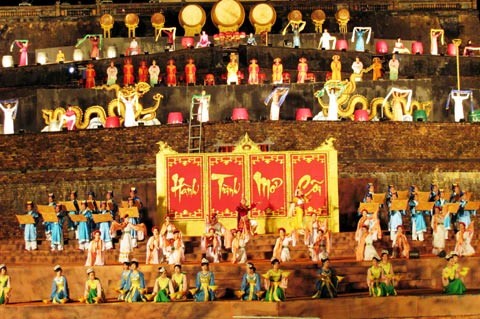 A scene during the performance (Photo:Vietnamnet)
In the two-hour program, 1,000 performers impressionistically recreated the Vietnamese incorporation of what is now south Vietnam beginning in the 10th century. Thousands of locals from Hue as well as many foreign and local tourists attended the event.
It told the story of the Southward March of the Vietnamese people and the reclamation and liberation of the southern region and national reunification on April 30, 1975.
The show took up the festival's largest 450-meter, five-storey stage.