Famous Chinese author Mo Yan has given the translation rights for his most recent book "Frog" to the Le Chi Information and Culture Company (Chibooks).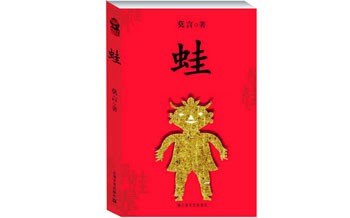 The book "Frog" by Mo Yan
It is the Chinese writer's latest novel to be translated into Vietnamese following "Life and Death Are Wearing Me Out" released in 2006.
In the new book, the protagonist is based on Mo's aunt, a countryside doctor who delivered Mo and thousands of others and carried out a family planning policy. Critics have said "Frog" reflects the bizarre realities of materialistic Chinese society.
Born in 1955 in Shandong province, Mo Yan (originally named Guan Moye) is one of the most renowned modern Chinese writers.
 
He joined the People's Liberation Army at age 20 and began writing while he was still a soldier in 1981. Three years later, he was given a teaching position at the Department of Literature in the Army's Cultural Academy.
Mo Yan has received several awards including the Kiriyama Prize for Notable Books in 2005 for his novel "Big Breasts and Wide Hips," the Fukuoka Asian Culture Prize XVII in 2006, and the Newman Prize for Chinese Literature for the book "Soaring" in 2009.
His other works include "Red Sorghum," "The Garlic Ballads, Explosions and Other Stories," and "The Republic of Wine." Several of them have been translated into more than a dozen languages, including English, German and French.