Famous rocker and songwriter Tran Lap died peacefully surrounded by his family in Hanoi on March 17 after a courageous 5-month battle with cancer.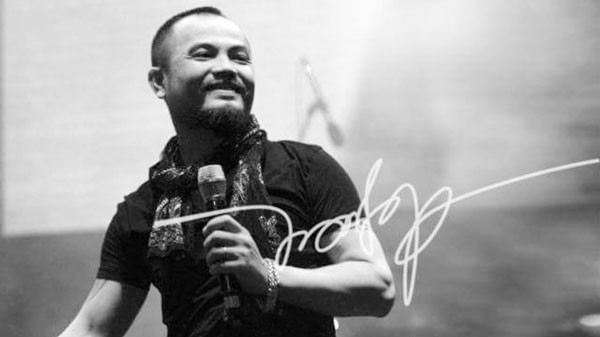 Rocker Tran Lap

The iconic singer whose real name is Tran Quyet Lap was born in 1974 in the northern province of Nam Dinh.

He was founder of the Buc Tuong (The Wall) rock band that was formed in 1995. The rock band includes three members, musician Tran Lap, guitarist Tran Tuan Hung and Nguyen Hoang. The band grew up from musical movement of students. The band is regarded as a leading rock band in Vietnam.

Lap was author of many ballad rock songs, favored by generations of students over the past 20 years, such as Bong hong thuy tinh (The glass rose), Dung nhu hon da (Don't be like a stone), Nguoi dan ba hoa da (The woman turned into stone) and more.

The most popular song, Duong toi vinh quang (Road to glory) is used as a theme song for several editions of the popular "Road to Mt. Olympia's Peak" quiz show organized by national broadcaster Vietnam Television.

He was one of the four judges of The Voice of Vietnam 2012 program that was aired on VTV3.

His funeral will be held from 7am to 9am on March 23rd at the National Defense Ministry Funeral House at No.5 Tran Thanh Tong Street, Hanoi. And then he will be laid to rest at a cemetery in his homeland in Vu Ban District.

Vietnam Television will broadcast the concert featuring the rock band, Buc Tuong (The Wall) and its founder, composer and vocal Tran Lap that took place at the Vietnam Exhibition Fair Center in Hanoi on January 16 to commemorate the rocker. The show will be aired on VTV6 channel at 3.30 p.m. on March 18 and at 9 p.m. on March 19.

The performance titled "Fire lighting hands" aims to encourage musician Tran Lap to fight cancer as well as raise fund for disadvantaged artists throughout the country. Many leading musicians and singers will take part in the performance, such as Quoc Trung, Hong Nhung, Thanh Lam, Siu Black, Ha Okio, Tung Duong, the Oplus, the Microwave and more.

Many rock fans are turning to social media to share their favorite lines from the late singer's songs and the rocker's songs.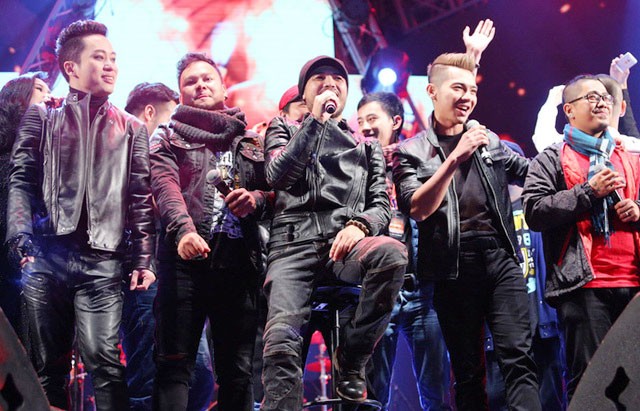 Rocker Tran Lap (central) and his friends in the "Fire lighting hands" concert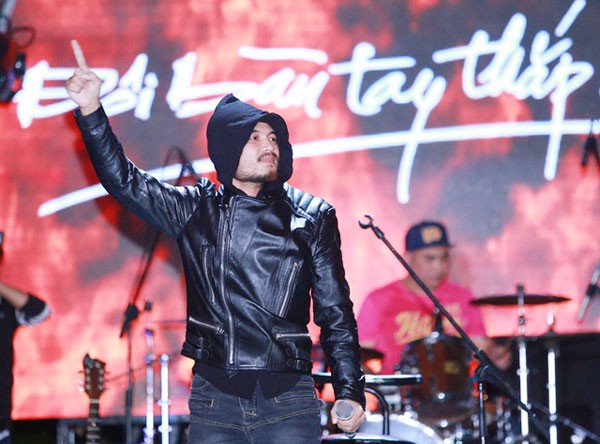 He performs in the "Fire lighting hands" concert